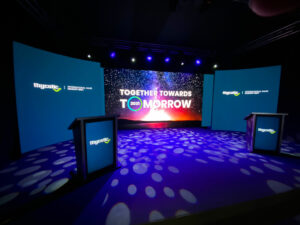 Samantha Burton – Eventify Director
London-based event management agency Eventify are specialists in providing end-to-end event delivery for clients ranging from small to medium-sized businesses to large multinationals. When Eventify was called upon as a trusted, safe pair of hands to deliver an engaging online pan-global occasion for multi-national IT company Thycotic, they turned to MSP as the recognised specialists in our field. Eventify Director Samantha Burton discusses her experience of working with MSP..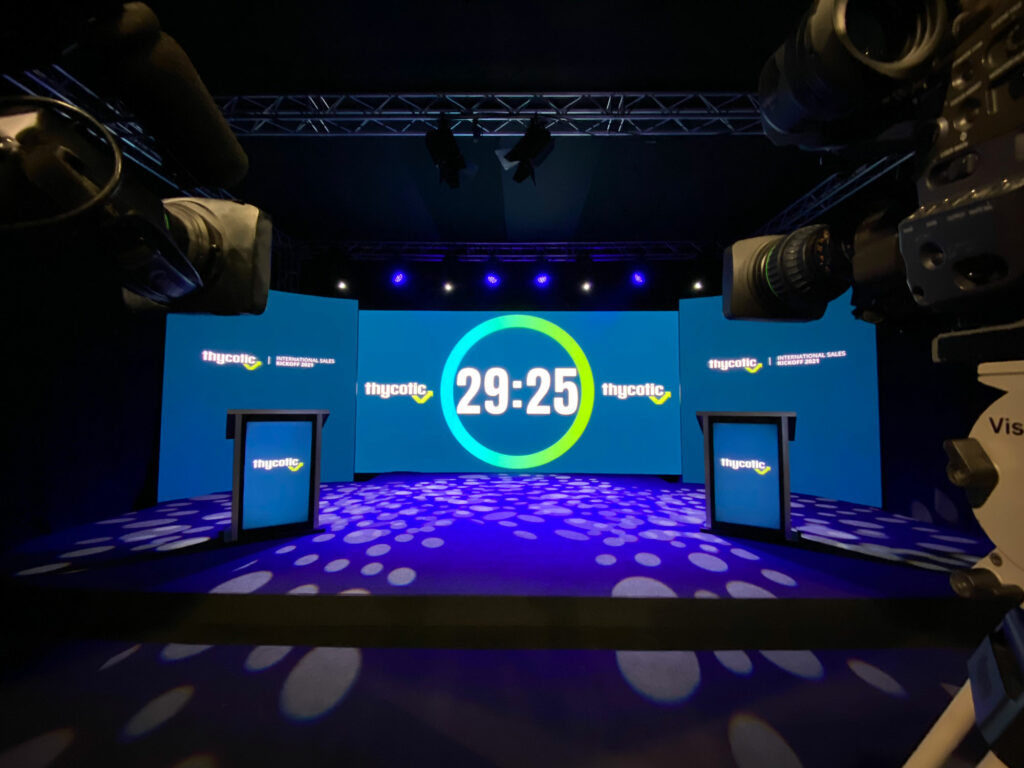 The challenge
Thycotic's iconic annual conference typically brings together 400 key stakeholders from across four continents. Delivering the same event during a global pandemic raised some obvious challenges.
The leading IT security company has bases in Europe, Americas, Asia, and Australia and needed to switch their flagship live event to a virtual setting. Back in the pre-Covid world, delegates would have travelled from their respective territories to one central event location, scheduled for Portugal in October 2020. Although this could not happen due to travel restrictions, event objectives remained the same; enablement, knowledge sharing, and maintaining relationships and contact.
Swift action, calm heads, and creative solutions were required to pull it off
The solution
MSP provided the perfect virtual platform solution to meet our client's needs. They were enormously flexible as the brief kept changing, even down to delivering two events across multiple time zones!
MSP spoke in layman's terms to make it easy for everyone involved to understand, which was needed as the client had never run a virtual event before the global conference.
The event was split into two territories to accommodate the multiple time zones – one for the Asia-Pacific (APAC) audience and another for Europe, Middle East, and Africa (EMEA).
Content for each event was delivered for two separate channels, Sales & Business Development and Technical, with the two sessions running concurrently.
Working with our preferred technical partners MSP Global we were able to create a fully branded virtual event. MSP were heavily involved in the pre-event planning and on-the-day delivery and we felt confident with their outstanding technical abilities.
Using OnAIR, the highly respected event management platform, MSP made the system bespoke to Thycotic's requirements and brand identity. The platform also managed delegate registrations and attendee data for each session, which was a real positive in terms of time-saving for the Thycotic communications team.
The agenda for each territory event and their subsequent channel events was a mixture of pre-recorded material and live content. Delegates benefitted from an innovative networking function that allowed for free text chats between colleagues and live text and video group announcements.
In many ways, the services the client received were no different from those of a live event and were able to provide full management, just as though they were onsite at a live conference. For instance, making live text announcements for delegates, ensuring speakers were prepared, logged in and sound checked, and keeping everything to time.
We did it all again in January 2021 for Thycotic's International Sales Kick-Off Conference with 150 internal team members based in Australia, New Zealand, and Europe.
Full delegate engagement was the primary objective. Therefore, we opted for a different approach this time, using Zoom hosting. This gave the International General Manager the chance to see and personally engage with participants throughout the two half-day sessions timed to accommodate the different time zones.
Originally the event was planned to be hybrid – part live and part online – with UK speakers broadcasting live from MSP's studio in Liverpool. Additional speakers who couldn't travel to the studios had their presentations pre-recorded to be shown over Zoom. However, with only a few days' notice before the hybrid event was due to take place, a national lockdown was imposed prohibiting travel. Furthermore, each country attending had different Covid restrictions.
And so, the event was successfully switched entirely to virtual, with all of the UK speakers' content pre-recorded from their homes. Australian guests could dial in from their offices whereas UK participants only from their homes. Once again, drawing on MSP's expertise, VMix software was used to record and produce studio-quality video recordings over the internet. Graphics and branded slides were added to maximise corporate engagement and deliver a slick presentation. Some key speakers even used green screens for an entirely professional finish.
One particular presentation was very content-heavy. MSP cleverly edited the presentation with enlarged graphics at relevant points to enable delegates to clearly read the slide while also watching the speaker. Total delegate engagement was the brief – and we certainly delivered!
The results
As an event manager, I was apprehensive as I personally had little control. However, I had the utmost confidence in MSP that they would deliver a seamless event, and they did! As soon as hour one was under our belts it was largely smooth sailing, even when managing from the UK and the end client was in Australia!

Attendees were very impressed with the simplicity of the event. We learned lessons in terms of the content and tweaked this for the second virtual event we did. The content was the main focus of the second event and the engagement from the audience was much higher.
In addition, delivering the APAC event overnight UK time wasn't part of the original brief but there was never a question that it couldn't be achieved. There was also always someone available at the client's beck and call.
At the end of the second day of the Sales Kick-Off Conference, an online Survey Monkey was used to capture opinions. Feedback was that the event was the best yet! Guests loved the event as it allowed them to catch up and work together with colleagues in other countries.
The events were a huge success and the client was very happy.
The recommendation
MSP came highly recommended to Eventify from industry peers. We were confident they could deliver what we needed for our client. From the moment we started speaking with the team they were clear and concise and could prove their experience through previous work. They knew what they were talking about.
I wouldn't hesitate to recommend MSP for virtual, hybrid and real-life events!
Samantha Burton – Eventify Director
---
MSP in four words
Flexible / Approachable / Knowledgeable / Calm