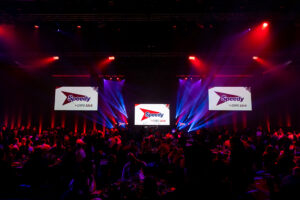 Johanna Wade – Head of People Engagement and Communications
As the UK's leading tools and equipment hire provider, Speedy places a strong emphasis on providing a range of options, efficient service and delivering what is promised. These are qualities shared with MSP who Head of People Engagement and Communications at Speedy Johanna Wade sees as an 'extension of the team.' Here Johanna explains why she looks no further than MSP to ensure the 'wow factor at Speedy's key events…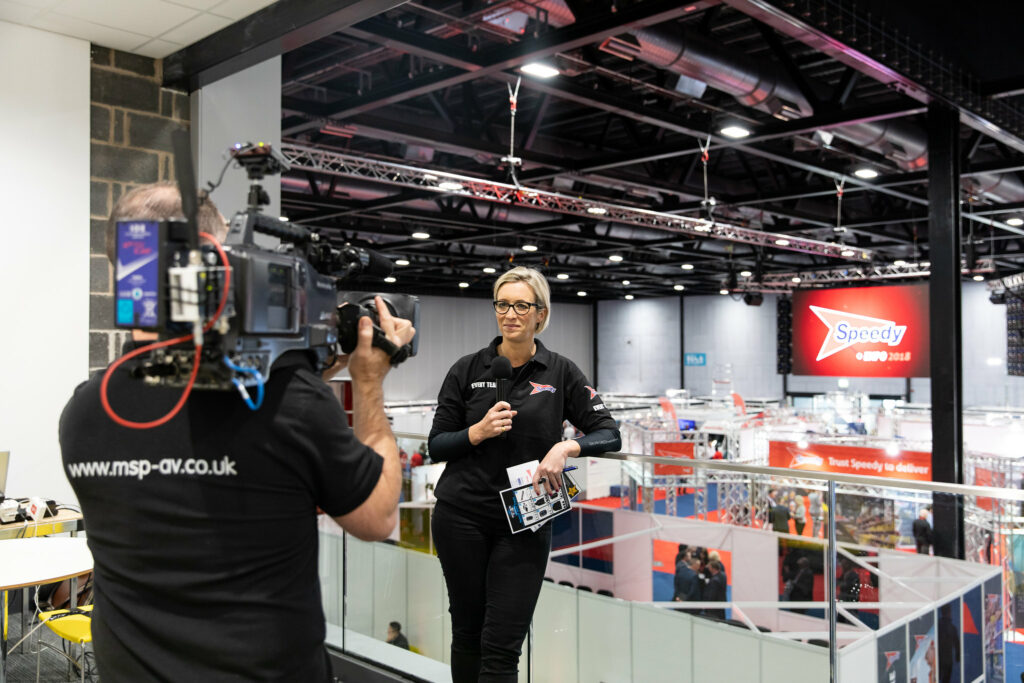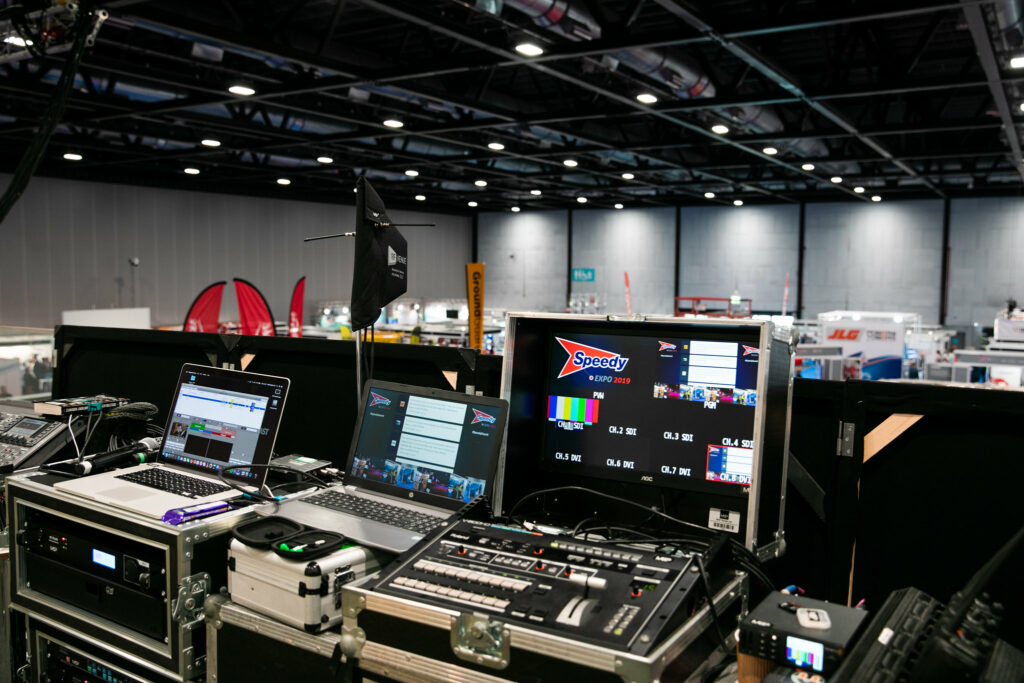 The challenge
There are two main events that MSP support us with – The Speedy Expo, which is our big annual supplier event with about 2000 people in attendance. And then we have the Excellence Awards that is our internal employee awards dinner.
MSP have worked with Speedy on the Excellence Awards for five or so years and each year presents a new challenge with a different location. We have to fit the staging, lighting and other aspects into a new location each year to create the wow factor, mixing it up to make it look fresh and different year on year.
This year's event is at the ACC in Liverpool. We've been at Carden Park in Cheshire, the Marriot in Worsley, Old Trafford Cricket Club and also Manchester United's ground at Old Trafford. Every venue is different but MSP always makes it work. They come in and create a bespoke event regardless of the logistics of the venue.
The solution
We see MSP as an extension of the team. We hand them the brief and they just run with it. They provide all the AV and staging and will liaise with the venue on our behalf as well.
This year's event was actually scheduled for Carden Park but we had to postpone due to ongoing Covid restrictions. Things then changed and it was all quite last-minute to switch the venue. But working with Ritchie and the team at MSP to find a new location, we've gone back to the ACC where we've also held the EXPO event.
Ritchie and the team have been instrumental in liaising with the venue to make it work. Unlike Carden Park that is purpose built for an awards dinner, the ACC is like a blank canvas. We have to start from scratch with all the rigging and power etc. It's ended up being a much bigger job for MSP, to turn around at such speed, but it's no trouble at all for them.
The room was double the size of the original room we'd booked but MSP were quite happy to put together a new proposal, redesigning all the stage set and screens and so on. They adapted to suit what we wanted in the room but also to make it feel more intimate, which given the bigger room is tricky in itself.
MSP also had a plan B for us if we couldn't hold the event inside. We had a contingency in place to hold it outside. That was another option as we didn't know what the restrictions would be. They put a whole proposal together for us to host it outside too.
MSP come up with loads of ideas, showing examples of similar events they've done for other customers and how they worked. They're a one-stop shop for us in that MSP can also provide people they work with to deal with all of our video content as well as the event management side of projects.
I always feel really, really confident that events will go as planned with MSP. Peace of mind is a big thing. They're in regular contact by phone and email to provide reassurance and explaining step by step what will happen on the night. It comes back to the fact that I just trust them to get the job done. As I've said, they're an extension of our team. I feel like they know our business inside out.
A lot of what MSP do is really quite technical but they have a way of translating it all in layman's terms. They make it easy to understand what is going on without overwhelming you with technical detail and yet you know it is all going on behind the scenes. They are really good at putting you at ease.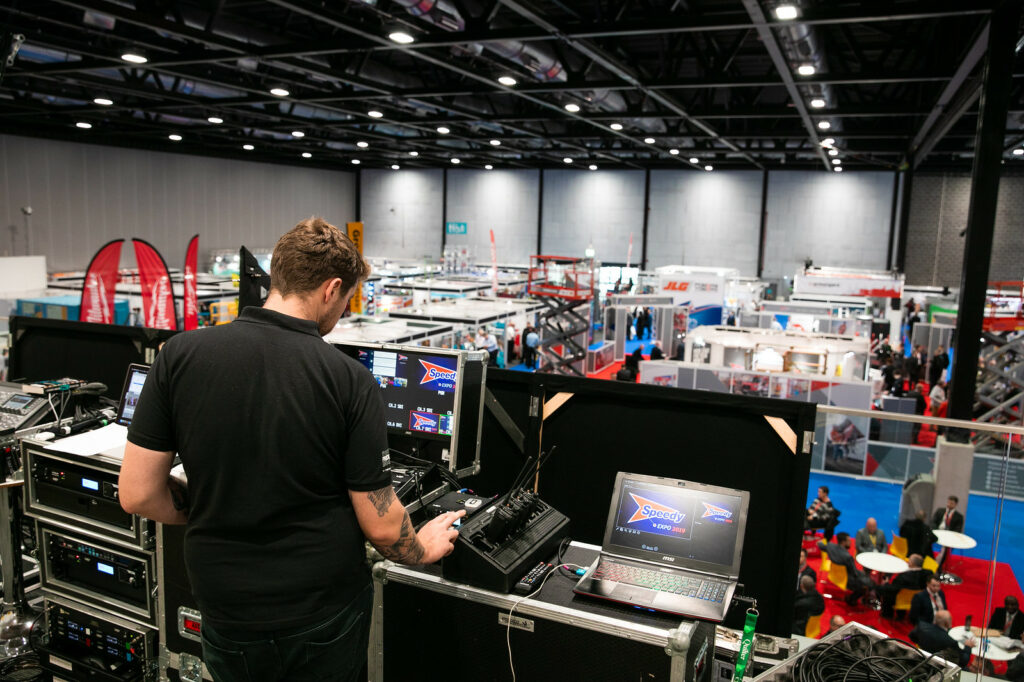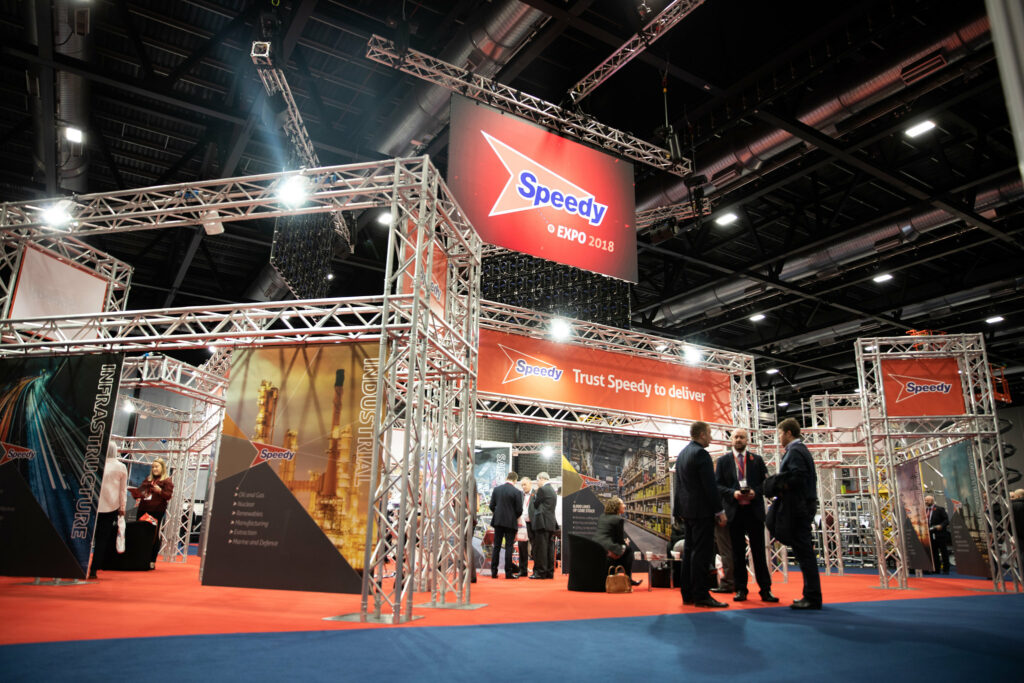 The results
We've never had an issue when working with MSP. If there has ever been a hitch that is beyond anybody's control, it's always resolved quickly and often without anybody even noticing.
The feedback we get tends to be from people saying how impressed they were with the stage set and production. We always do a survey after the EXPO and Excellence Awards and it will often be 10 out of 10 for the overall production and guest experience. MSP's role plays a big part in that.
The events are always very well run and professional with an added wow factor which is what we're always after and MSP provide.
MSP enable me to focus on other aspects of the job. There is only me that looks after communications and events at Speedy. Having MSP taking control of our events means I can get on with other day-to-day duties safe in the knowledge that all of this is going on behind the scenes to make it happen.
The recommendation
We turned to MSP initially because we already had a relationship with Ritchie from his previous role elsewhere. It's the people at MSP. It started with Ritchie and then when we met the rest of the team they just had a nice, family feel to them. They are great people to deal with but also had a proven track record in delivering the kind of events we were after. They are just really, really responsive. Every question we ask they have an answer to. That gives you trust in their ability to deliver.
They're so easy to work with. They always deliver what they say they're going to deliver. You can put your trust in them. They're personable and down-to-earth. I would highly recommend MSP for all of the reasons above.
Johanna Wade – Speedy Communications and Events Manager
---
MSP in four words
Responsive / Trustworthy / Professional / Efficient