Case Study
United Utilities
Vivienne Gold – United Utilities
As a longstanding and valued client, United Utilities have worked with MSP across the UK and even streamed a live event from the US. The global coronavirus pandemic brought an abrupt halt to travel, presenting a 'new normal' that, with MSP's support, has shown United Utilities' External and Internal Events Communication Lead, Vivienne Gold, that perhaps home is where the heart is.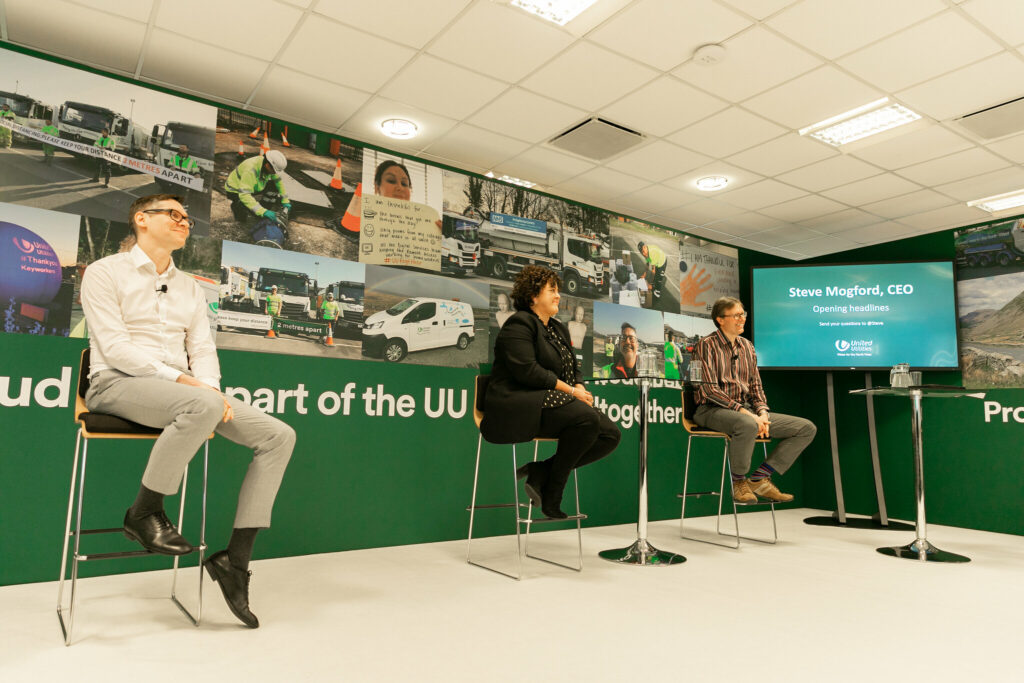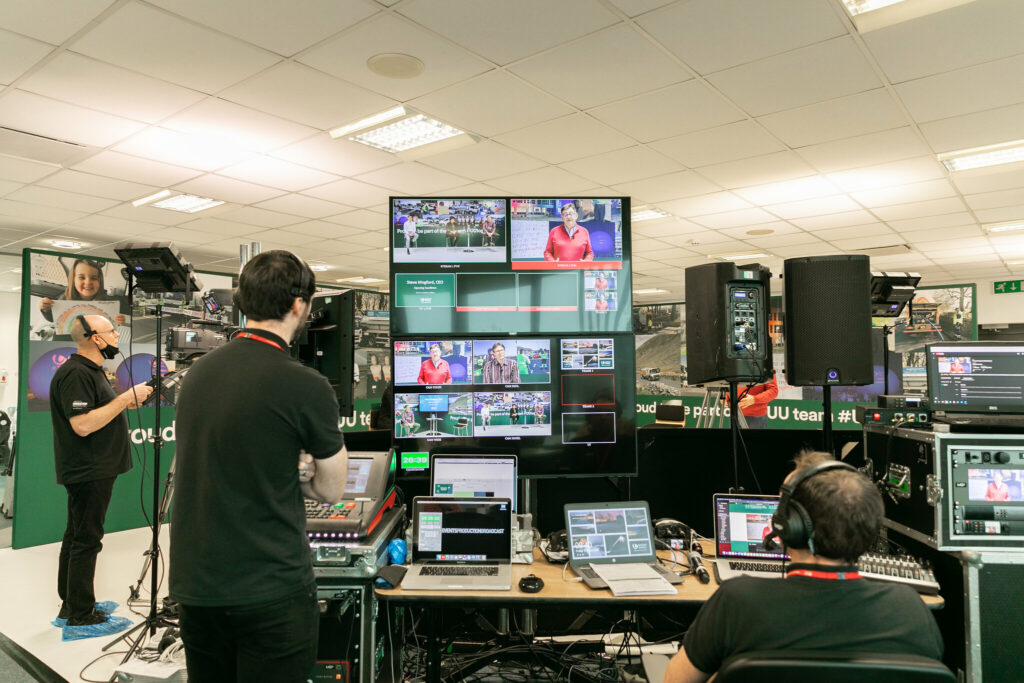 The challenge
Covid changed everything for so many of us across the globe in terms of how we work. We used to do a lot of physical events but that all changed due to Covid. We had to stop the physical events, and everything went virtual. MSP had previously helped us deliver large-scale events and we were able to benefit from their experience of already providing virtual solutions for other companies.
We had worked with MSP in the past, including a live stream from America in 2019, which went seamlessly.
Our need on this occasion was to look at a way of engaging more than 5,000 employees through a live, virtual event, with teams working remotely, some in offices, or mobile and to take account of presenters being socially distanced in a studio with a live stream and on-demand recording for those not able to participate on the day
The solution
Going virtual gave us the opportunity to do an all-employee event for over 5,500 employees, something we'd always wanted to do, but venue choices and operational constraints often got in the way. The event was live-streamed with a full recording so that employees had the option to join live, and, if they weren't able to, they could watch on catch up. It was a seamless production and a huge success. We received lots of great feedback with teams feeling energised and more engaged – and describing it as one of the best so far.
MSP's professionalism and expertise were important in providing confidence and reassurance to those presenting in this way, for the first time, and key to its ultimate success.
It is also important that the in-house team and MSP form a productive working relationship and this contributed to the seamless way the event was delivered by the team.
The results
Covid has made us think differently about how we do things both in the workplace and in our home lives. I think virtual will become a permanent feature at United Utilities and many other companies, especially now we've seen the results, and how they can be more inclusive for all of our employees, more engaging and reach a wider audience.
Our employees told us it was one of the best events we had delivered.
Since this event, we have gone on to hold similar events for other audiences, such as delivering business updates to key external stakeholders.
The recommendation
MSP has shown how well we can deliver high-quality, engaging events and deliver those seamlessly. Their attention to detail, flexibility and willingness to go the extra mile has been key to our ability to host events in this way.
Vivienne Gold – United Utilities
---
MSP in four words
Professional / Efficient / Organised / Friendly